DIMIDE 1/4 Series Clamps
Have you ever been frustrated with it being too hard to get the clamp force you want? Well you don't have to be frustrated with clamps anymore! We have made the first single-handed clamp that effortlessly delivers clamp force you can trust! Easily deliver 2,200 lbs of reliable clamp force single-handed by Locking an impact driver onto our impact-rated 1/4 Inch hex. You can finally rest assured that your parts are secured without the need to hurt your wrists!

Modular design makes the 1/4 Series Clamp easily customizable for any job. Whether you're looking for a top-quality welding ground clamp or for the ability clamp up pipe, the 1/4 Series Clamp has you covered.

We will constantly be releasing new clamp shoes to increase the 1/4 Series Clamp's capabilities.

1/4 Series Clamp Features
Power up your work holding with the impact-rated, customizable, and effortless clamping.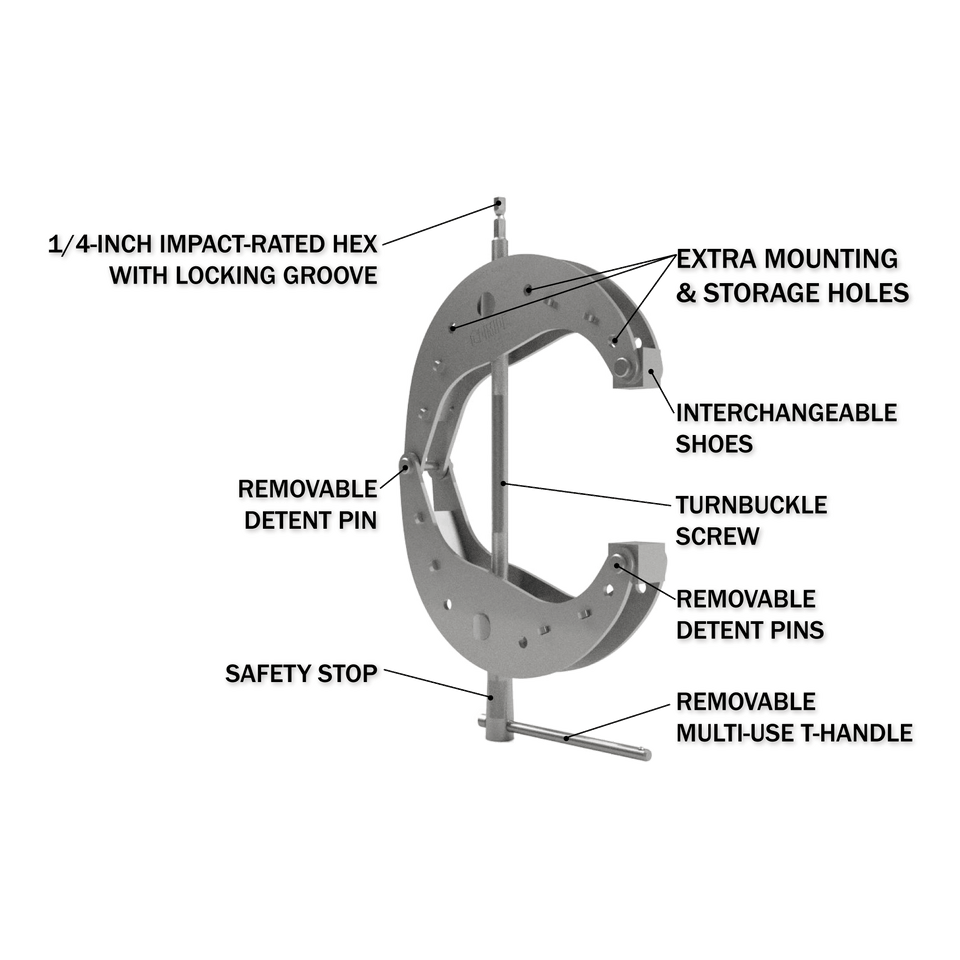 Impact-Rated Construction

Heat-treated chromoly steel and engineered threads makes this clamp ready to handle the brute force of a 1/4 inch impact driver. Start effortlessly clamping down with the speed and power you have always wanted.

Highly Customizable

Removable shoes and extra mounting holes make this clamp ready for any job. Make your own custom shoes or upgrade it with future modular shoes. This is the first clamp that will become even better with time.

*Accessories coming soon

Rapid Turnbuckle Screw

Clamp down with 10X the speed using an impact driver or 2X the speed manually thanks to the turnbuckle design. This way you can clamp down with speed regardless of your preferred tightening method.

Light Weight Construction

Structural optimized with today's best aerospace engineering tools to deliver the strength you need without all the extra weight.
Additional Features
The 1/4 Series Clamp is full of features to increase your productivity.